Bob Ravens-Seger, Chairperson
Bob Paskiewicz, Vice Chairperson
Sharon Shepherd, Secretary
James Feeney
John Welsh
Karey Pond
Robert Crocker
John Ziobro
Lucia Ziobro
Christine Mahoney, EdD; Superintendent
Lisa Kline, BOE Admin Assistant
PHONE (860) 653-6486
FAX (860) 413-9075
ADDRESS
33 Turkey Hills Rd
East Granby, CT 06026
Nothing from December 14, 2018 to February 14, 2019.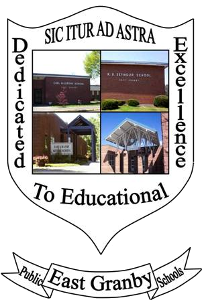 Description
The Board of Education is charged with setting the educational policies that guide our school system. Operating within state and federal mandates, the Board is responsible for a broad range of activities, from review and approval of curriculum to labor negotiations to athletics to budget preparation. In addition, the Board hires the Superintendent of Schools and, through that position, is responsible for all aspects of management of the system.
The Board meets the second and fourth Mondays of each month except August. There are nine members of the Board, each of whom serves a six-year term. Board members are elected; three members are on the ballot in each municipal election.
Meeting Minutes & Agendas
2019

[+]

2018

[+]

2017

[+]

2016

[+]